Welcome to the tour for Christina Georges, The Publicist  I and II.
The storyline made me curious and I am wondering if there is truth in the fiction. Let's check it out and you tell me.
Enter the giveaway below for an ebook OR print copy of The Publicist I and II.

.
Book Title
: 
The Publicist Book I and II
by Christina George,
includes The Publicist (Book 1) and Shelf Life (Book 2)
Category
: Adult fiction
Genre
: Contemporary romance
Publisher
: CreateSpace
Published
: February 2014 (bundle edition)
Available in
: Print and e-book (mobi for Kindle)
Will send books
: internationally
Tour dates
: April 1 to May 9, 2014
Content Rating
: PG-13 Mature
The Publicist Book One 
.
Behind every book, there's always more to the story.Can one woman change an age-old institution like publishing? Probably not, but Kate Mitchell sure wants to try. As a publicist with a large, respected New York publishing house, Kate finds herself at the mercy of a broken publishing system, books that don't always sell (at all) and author egos that are often, well, as big as the island of Manhattan.Enter the star Editor, MacDermott Ellis. Tall, handsome, charismatic, married, and ready to save the day. Kate wants to do the right thing but her hormones seem to be driving her decisions. Then there's Allan Lavigne, once a revered author, now as forgotten as yesterday's news; and his nephew Nick, who wants to sweep Kate away from New York for another coast, California.As Kate tries to navigate the landmine of publicity, the over-the-top author expectations, and the careful dance of "I'm sorry, your book isn't on the bestseller list this week", she also finds authors who are painfully overlooked by a publisher wanting more sex, more celebrities, and more scandal.
~~~~~~~~~~~
Shelf Life: The Publicist Book Two
.

The story only an insider could tell.
Publishing: An industry of out-of-control of egos, unrealistic expectations, and books with the shelf life of milk.
This is Kate's world, but for how long?
When one of Kate Mitchell's star authors is carted away in handcuffs, she thinks it's only the beginning of her troubles. As her world crumbles around her, Kate desperately looks for anyone to hold onto but finds that happy endings are truly works of fiction. When her career and love affair hit their expiration date, Kate sets off on a new adventure….
Starting over in California is easy, but Kate soon learns that leaving her old life behind isn't. Nicholas Lavigne is eager to help her forget, but two things still own her heart, the dream of discovering the next great American novel, and MacDermott Ellis.
As Kate tries to rebuild her life she finds a surprising gift that reboots her career in a new and unexpected direction. Suddenly her name becomes synonymous with one of the biggest bestsellers publishing has seen in ages and she's welcomed back with open arms. At the height of her success the ghosts of her past come back to remind her of the world she'd been trying to forget and the man who never let go of her heart.
.

---
Meet the Author
Christina George has worked in publishing for twenty years (give or take). Here's what this book isn't. It's not a slam against publishing (though it is broken) and it's not a slam against authors (though some of them are crazy). This book is not autobiographical though many of the stories are true. No you won't know which ones, cause it's more fun to guess, right? George continues to work in publicity and helps authors because at the end of the day she does love books, she loves publishing, and she loves authors. She hopes you'll enjoy this romp through Kate's world as much as she enjoyed creating it.
~~~~~~~~~~~~
You can pick up your copy of Christina George's The Publicist Book One and Two by clicking on the covers below.
~~~~~~~~~~~~
GIVEAWAY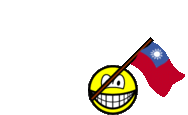 Christina George is offering for the giveaway:
1 (one) ebook OR print copy of The Publicist One and Two. International. State your preference when leaving your email address and answering the question:
What do you think is the hardest thing about publishing a book?
Giveaway Ends:  April 23, 2014
The publisher will be responsible for sending the book to the winner.
 ~~~~~~~~~~~~
To see all my Reviews, go
HERE
.
To see all my Giveaways, go 
HERE
.
If you like what you see, why don't you follow me?

Look on the right sidebar at Home and let's talk.
~~~~~~~~~~~~~~~~~