The title of Blood Brothers: Escape to Creeporia by Dean C Moore is the first thing that captured my attention.
After all, it is October, the month for creepalicious tales.
I have a lot of goodies to share.
Read the fun guest post, the excerpt and enter the great giveaway.
Add ME to your Goodreads reading list now.
BLOOD BROTHERS: Escape To Creeporia
by Dean C. Moore
~~~~~~~~~~~~~
BLURB
Fraternal twins are separated from birth, and raised to be assassins. They were never meant to meet. But even when kept apart, they're just too powerful. Their paranormal abilities cease to be an advantage when they can no longer be controlled. So they are scheduled for cancellation.
Their paths cross before they can be taken out. It is only then that they discover the true depths of their betrayal. Not only are they stronger when they're together, they're half-breeds, sired by an all-powerful warlock.
The question is, are they strong enough even together to take him on now that he's coming for them?
They have an ace up their sleeves they are not aware of. Drawn to the same kind of women, they find themselves married to a pair of sorceresses whose magical abilities are only now surfacing.
But one encounter with dear old dad is all it takes for them to realize, they're still the underdogs.
From the back of the book:
"The series is called Blood Brothers, but this adventure is really a family affair: the brothers, their partners, children and even their old man in a starring role as the villain. Think Disney's Incredibles, but in a violent and bizarre fantasy world." Rob May, Dragon Killer
"With incredibly detailed world building and action scenes, this story seems like it would make a phenomenal film or TV series.
Moore pulls out all the stops with dragons, telekinesis, shapeshifters and insurmountable odds in this battle of good versus evil – and a villain who just won't lay down and die." Demelza Carlton, Ocean's Gift
"When you read a Dean C. Moore novel, you can expect rich, original characters, witty dialogue and unexpected plot turns.  Blood Brothers doesn't disappoint."  JC Gatlin, Designated Survivor
~~~~~~~~~~~~~
Welcome Dean. I hope you enjoy your visit to fundinmental.
5 Fun or Silly Facts About Me
I live in the country on roughly twenty acres. My closest neighbors all own larger pieces of property and spend at least half of their time farming. And wouldn't you know, they're both writers? Both have authored some pretty impressive books that have done well. For fans of synchronicity and serendipity (Deepak Chopra wrote a book on this topic), it could be argued that this is a sign I'm on the right path.
I hiked a section of the Appalachian Trail some years back, where I met some of the most remarkable and alluring characters I've ever encountered in the real world. Usually, as an author, I have to get lost in a fantasy world of my own making to meet people with this kind of magic. But they exist in the real world if you just know where to find them.  I'd like to chalk these chance encounters up to synchronicity too, and declare them the latest indicator that I'm on the right path with my fantasy writing. But I think it has more to do with the courage and willingness to leave everything behind when you walk that trail, and the college kids that are drawn to it at that sweet point in their lives where everything is possible and nothing, no hurdle is great enough to stand in their way. For anyone who has lost that sense of formidableness, I would encourage you to hike the Appalachian Trail. Admittedly, it's not as prestigious as the Camino trail Shirley MacClaine once walked, but hey, it may be a lot more accessible for some folks.
I have over five hundred books on spirituality that made it with me this last trip. Sadly, I had to part with hundreds of titles over the years with each move. Authors include Ken Wilber (he has many tomes out, and I've read them all.) I have a healthy dose of Deepak Chopra, and you'll find any number of things pertaining to mysticism. Some stand out titles: The Way of Zen by Alan Watts. What Really Matters by Tony Shwartz. Diamond Heart by A. H. Almaas. There are any number of bridging books that connect spirituality with science and higher consciousness. Things like: The Physics of Immortality. The Physics of Consciousness. The Holographic Paradigm. This stuff seeps into my writing, especially my bigger epics, but so far I've yet to pen a book solely devoted to higher consciousness in non-fiction format. Well, that's not entirely true. I have a series akin to the Conversations with God franchise that's probably modeled just as much on The Great Dialogues by Plato. I'll have to dust it off one of these days and consider publishing it. As to my qualifications to undertake such a project, rest assured I'm far more enlightened from the altered state in which I write than I am in real life. If only I could hold on to that inner peace and calm and infinite wisdom when I return to reality!
For a professional author I'm the slowest reader you'll ever meet. And I don't just read, I underline, I highlight in different colors—each alluding to another point of emphasis, I leave notes, I edit. (Yes, I'm one of those people who have the unmitigated gall to edit Faulkner. Moby Dick was about a third of the size when I was done with my red pen. Sacrilege, I know.) But it's how we grow as writers. I just wish I could get out of this habit so I could get through titles a bit faster.
I'm on a quest to sample every piece of quality dark chocolate in the world. If I ever make it big as a writer, I might get a plane and title it The Chocolate Express, because it might just be more fun to fly to where they make the chocolate than to fly the chocolate to me.
Thanks, Dean, for telling us a bit about yourself.
If you ever get that plane, give me a call.
EXCERPT
The excerpts are exceptional and I would have loved to share them all.
This one was so darn cute, I hope you enjoy it as much as I did.
The electricity out throughout the house, both baby dragons soared into the kitchen, lighting the candles for Myrna with their fiery blasts, the star and heart shaped ones, the ones molded like mugs of beer with big foam headers, and the magic spell casting ones with the different colored flames.
Their work in the kitchen done, they dashed out to attend to the other rooms. Before Myrna could prance halfway up the stairs after them, she took out her Bic lighter, and put the flame to her forearm. "Ah! You're awake, all right!"
Her next thought was, she suddenly had a pair of dragons to care for. How was she going to manage that? Oh dear, what do you guys eat?
She rushed back to the kitchen.
Myrna held a candle inside the refrigerator, as she ripped food out left and right. The roasted artichoke. The blue cheese and citrus bruschetta. The apricot pistachio halves. Everything meticulously wrapped. The dragons came swooping back into the room.
They looked at her, bewildered as she continued to plow through the itinerary. The vegetarian chili and macaroni. The tempeh and tapenade wrap. She was sure she had something to accommodate every palate.
"Whada ya think?" she said, gesturing to the buffet covering the entire kitchen thanks to her throwing food willy-nilly. One of the dragons bounded up and swooped to the floor, where it gulped down a mouse.
Myrna put up her hands gesturing, "Oh no, we're all vegetarians here."
AUTHOR Bio and Links
I write sci-fi, fantasy, action-adventures and thrillers, or some combination thereof—usually with a strong vein of dark humor.  Though, my works are dramas first; the humor is there to take the edge off as with the Raiders of the Lost Ark, Transformers, and Jurassic Park franchises.
I wrote screenplays for a while, and while enjoying them, I found them a bit confining.  After a while you just need the extra page count to flesh out characters better and do additional world building, especially when considering doing anything epic in scope.  I also took a run at future forecasting and trend tracking, being as I always had my head in the future, things like Alvin Toffler's Future Shock.  I also relished this, and can certainly see myself releasing a few titles accordingly in the nonfiction area.  But since delving into novels, short and long, I've definitely found my home and my voice.  For the first time I feel the restraints have been taken off of my imagination.  I suppose all mediums have their limits, so I may end up doing a mix of things, but I suspect I will continue to spend most of my time with novels.  Series add an additional dimension, allowing for even more depth and development both in the character and world building departments.  But I remain at heart a divergent thinker, so, no surprise, I seem to have more series going than follow up installments at this point.  That too may change over time; we'll see.  Until then, it may be best to just think of these books as one-offs if you're fond of my writing style and some of the themes I work with.
My current catalog of twelve books represents a little over five years' worth of work.  I'm currently averaging a couple books annually.  Of my existing franchises with multiple installments, The Hundred Year Clone books can be read in any order, while the 5 books of Renaissance 2.0 must be read in sequence as they form part of a singular story arc (much as with A Game of Thrones.)
I live in the country where I breed bluebirds, which are endangered in these parts, as my small contribution to restoring nature's balance.  When I'm not writing, or researching my next book, I may also be found socializing with friends, or working in my organic garden.
Website  /  Facebook  /  Twitter  /  Google  /  YouTube   /  Goodreads
Click on the cover to get your Amazon copy of Blood Brothers: Escape to creeporia by Dean
GIVEAWAY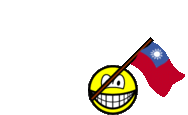 $20 Amazon GC – random commenter
$20 Amazon GC – random host
ENTER THE RAFFLECOPTER GIVEAWAY HERE

Follow the tour and comment; the more you comment, the better your chances of winning. The tour dates can be found by clicking on the image below: